Dentsu Tracking chooses Amazon Web Services to power its world-class traceability platform.
Dentsu Tracking has built one of the world's largest traceability platforms using the Amazon Web Services cloud (AWS)
The Dentsu Tracking-as-a-Service™ system has been developed to provide supply chain regulation aimed at fighting illicit trade in tobacco products and protecting public health. In Spring 2019, the EU track and trace system officially went live as part of a concession granted by the European Commission in the framework of the EU Tobacco Products Directive.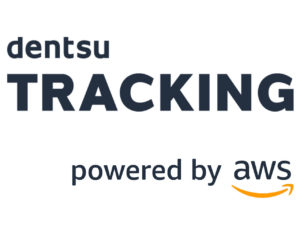 It is a unique platform solution built on the sophisticated AWS cloud and enables fast data management and content delivery in one interface.
Benjamin Phelip, Sales and Marketing Director at Dentsu Tracking said that the program is made possible using the scalable and secured AWS cloud.
"AWS functionality offers the required flexibility, scalability, and reliability that is required in a project with inter-European government importance".
The project enabled Dentsu Tracking to explore new design possibilities to combat their immense scalability requirements by leveraging serverless technologies on AWS. With over 26 billion products tracked and traced in real-time, this project sets a new milestone for big data management. To ensure a smooth launch of this platform, Dentsu chose to subscribe to the AWS Infrastructure Event Management program with the aim to offer the best experience possible to its first users.
Since the launch of the brand in 2017, Dentsu Tracking has built an expert technical team offering solutions in 2 main product areas – supply chain regulation (track and trace) and supply chain digitisation.
Using AWS, the teams at Dentsu Tracking will continue to build a unique technical expertise for big data management and analytics.
For further information on the EU regulatory framework to fight illicit trade in tobacco products, please refer to the European Commission official site here.
Dentsu Tracking
is a global leader in digital supply chain control solutions, allowing governments to get maximum visibility and control over highly regulated product markets. The solutions implemented by Dentsu Tracking are a proven international reference in fighting illicit trade and optimising tax collection. Dentsu Tracking is headquartered in Geneva, Switzerland, and a company of Dentsu International, which is a global leader in the digital economy with $9 billion turnover and registered on the Tokyo Stock Exchange.
www.dentsutracking.com
For further information please contact:
Media / Press Contact
Dentsu Tracking, Geneva.