Using Serverless to Power an EU Government Supply-Chain Control System
Did you know that Europe is home to the world's largest supply-chain track and trace platform? Dentsu Tracking is working with Amazon Web Service to power this traceability platform using serverless technologies.
The platform is a government supply-chain control system, providing a means for the European Commission to protect citizen health and reduce the availability of illicit tobacco products. The platform connects millions of facilities and individual economic operators across 27 EU countries to ensure total traceability for tobacco. That means unique serialization, aggregation and integration for every single pack of cigarettes.
Given its scope and size, it is the world's largest traceability platform. Hear in this video how Dentsu Tracking addresses the immense scalability challenges, tracking and tracing over 150 billion products in near real-time from production to retail.
The video is part of the "This is My Architecture" series, presented by Amazon Web Services. Amazon Web Services (AWS) is one of the world's leading cloud platforms, offering over 175 fully featured services from data centers globally. Dentsu Tracking is an AWS Advanced Consulting Partner, and uses AWS serverless technologies for this system.
The AWS system architecture combines the use of multiple Lambda Functions, an API Gateway, SQS queues, DynamoDB tables, ElasticCache, Amazon S3, and Redshift.
And in our photo gallery, here are a few of the "Behind the Scenes" pictures with the Dentsu Tracking CTO, Dany Launer, during the video shooting and presentation.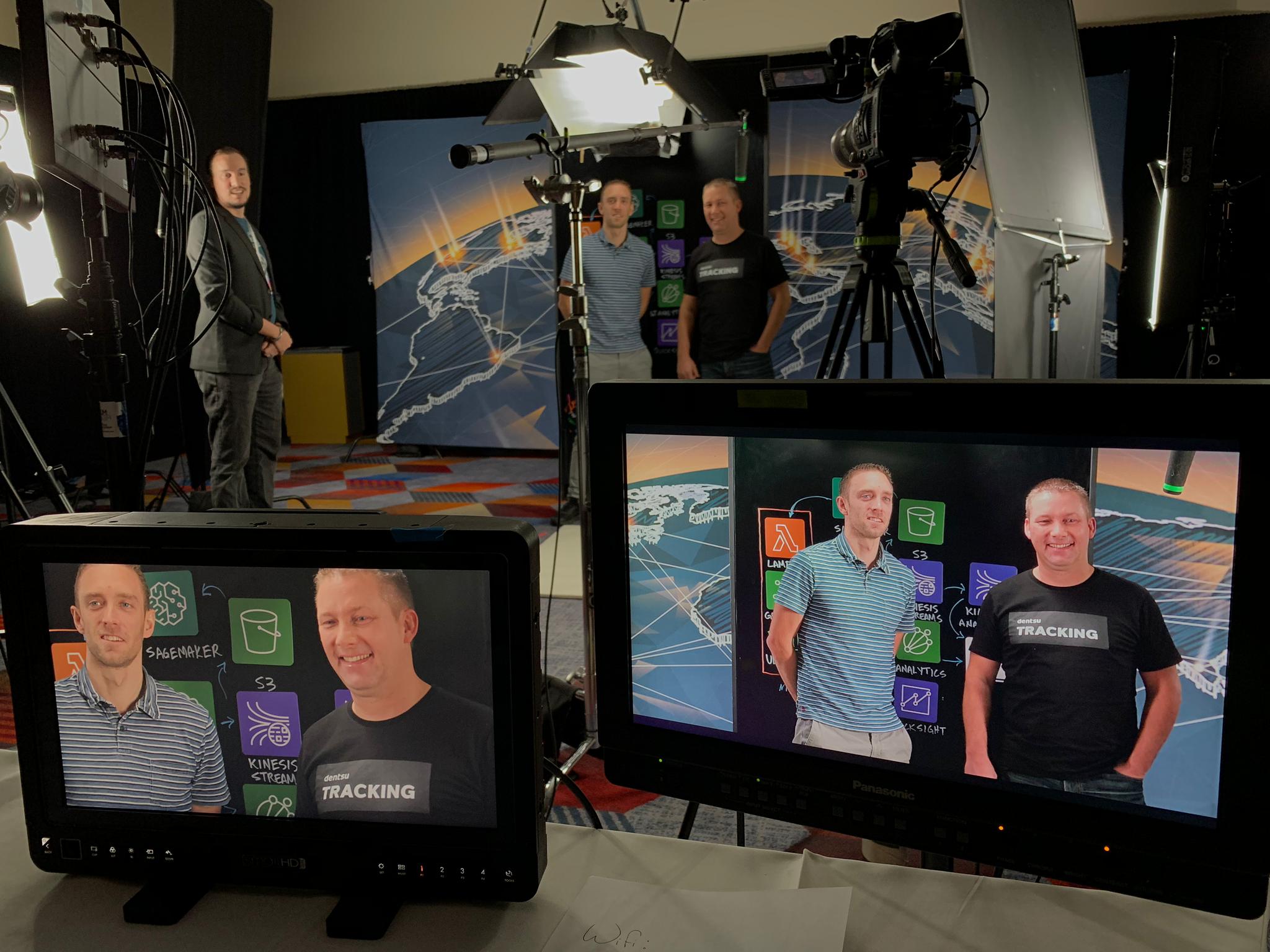 Dentsu Tracking
is a global leader in digital supply chain control solutions, allowing governments to get maximum visibility and control over highly regulated product markets. The solutions implemented by Dentsu Tracking are a proven international reference in fighting illicit trade and optimising tax collection. Dentsu Tracking is headquartered in Geneva, Switzerland, and a company of Dentsu International, which is a global leader in the digital economy with $9 billion turnover and registered on the Tokyo Stock Exchange.
www.dentsutracking.com
For further information please contact:
Media / Press Contact
Dentsu Tracking, Geneva.