Mass traceability using compressed QR codes
(GS1 digital link)
Track & Trace is one of the fastest growing supply-chain transformation technologies. Manufactures need to bringing visibility and transparency for all product movements across the supply chain, and with new innovation for serialization this is possible at the unique product level – meaning every single package or item can be tracked and traced, and every step.
New standards for compressed data are now simplifying the printing challenges and complexity of large serial numbers, making it possible for almost any manufacturers to launch tracking and traceability at scale. In this article Karim Ben Dakhlia, Government Program Director at Dentsu Tracking, walks us through this innovation for mass-market traceability and what we can expect in 2021.
The challenges of serialized products & traceability
One of the main challenges of mass traceability is the serialization process, specifically the large serial numbers needed. Serialization means that every single product or item is given its own unique identity, so that every single product item can be uniquely identified. But it takes a lot of digits to give every produce a unique number for every single product or pack. 
For years, manufacturers have struggled to found solutions for the large serial numbers needed, which increase the amount of data needed in the data carrier. Key challenges include: 
Printing challenges: high-speed printing of unique serial numbers on a product packaging is a challenge. Printer technologies need to cope with production line speed ranging from 300 to 3000 units a minute, and the quantity of data directly impacts overall line performance.

 

Complexity: Traditional data carriers require a long string of numbers to identify every separate product item. This makes them complex to manage and can result in multiple data carriers with different information that can confuse supply-chain partners.

 

Branding and artwork considerations: serialization requires the use of serial numbers (up to 20 alphanumeric characters) taking important space on the artwork. Brands also want to use their packaging to communicate to customers, and this means adding additional data carriers (like a QR code) on the packaging. All these codes on the artwork take up space, and do not look premium.

 
A new standard of digitally-connected data carriers (GS1 Digital Link)
GS1 provide a global language to define product information based on a number structuring standard, including the data for key GSI identifiers (GTINs or SSCC, for example). In August 2018, GS1 introduced the GS1 Digital Link, a new standard aimed at unifying each individual product identity and providing different stakeholders with access to different contextual information – all via one symbol or data carrier.
The data carrier continues to hold all the relevant GS1 identifiers (such as GTIN or SSCC), extending them to make them digitally connected.
The Digital Link formatting can be applied to any data carrier that can embed an entire URL. This includes QR codes (regular ISO 18004), as well as digital watermarks, Data Matrices, and NFC tags. GS1 Digital Link provides a standardized allocation structure to be used, such as shown below.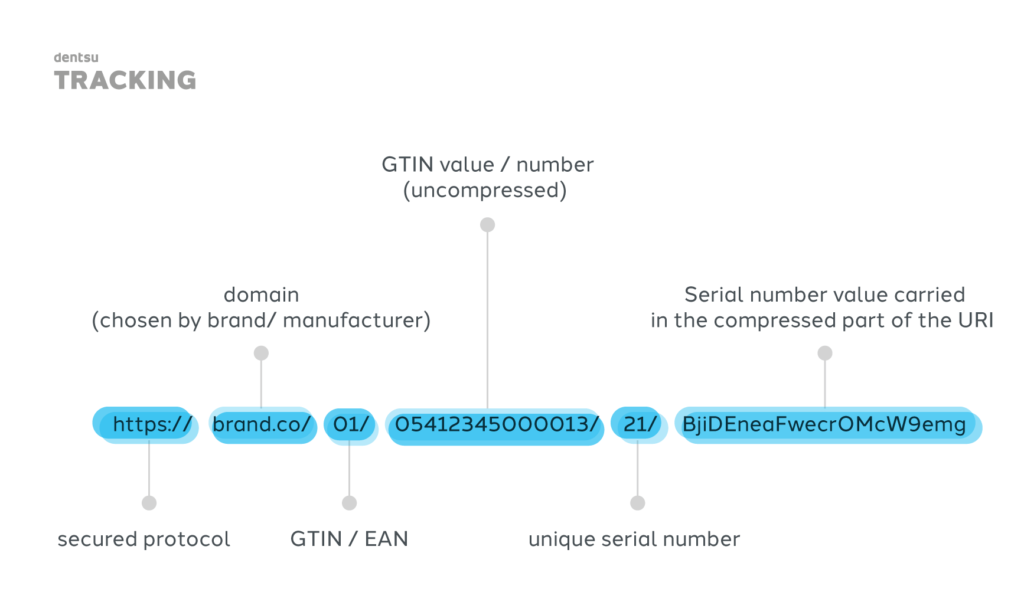 Partially compressed QR codes
As a further innovation, in February 2020 the GS1 Digital Link Standard Release v.1.1 included partially compressed GS1 Digital Link-formatted (URI). The URI path information and the GS1 identifiers, such as GTIN or SSCC, are uncompressed. This means that point of sales has access to the GTIN information without performing any lookup separately. Other data such as the serial number and other application identifiers are still compressed (using a link URI that is shorter in length), which helps reduce the total size of the data carrier. 
This new format resolves many of the printing challenges facing manufacturers, including print reliability and legibility when it comes to large serial numbers. 
The minimal QR code size with a partially compressed URI is 42 (assuming a 14-digit alphanumeric serial number and a 5 alphanumeric domain). 
The benefits for manufactures are immediately obvious, including:
much smaller items to print with better legibility
higher production speed

 

better overall equipment effectiveness (OEE)
one simple code instead of multiple codes

 
The complexity of artwork design and printing is further reduced because the same symbol can link to a website without any need to print additional QR codes or barcodes for specific marketing campaigns. In short, we are looking at a future standard where just one much smaller symbol needs to be printed on pack. See the example below for a real size example of a compressed versus a partially compressed QR code.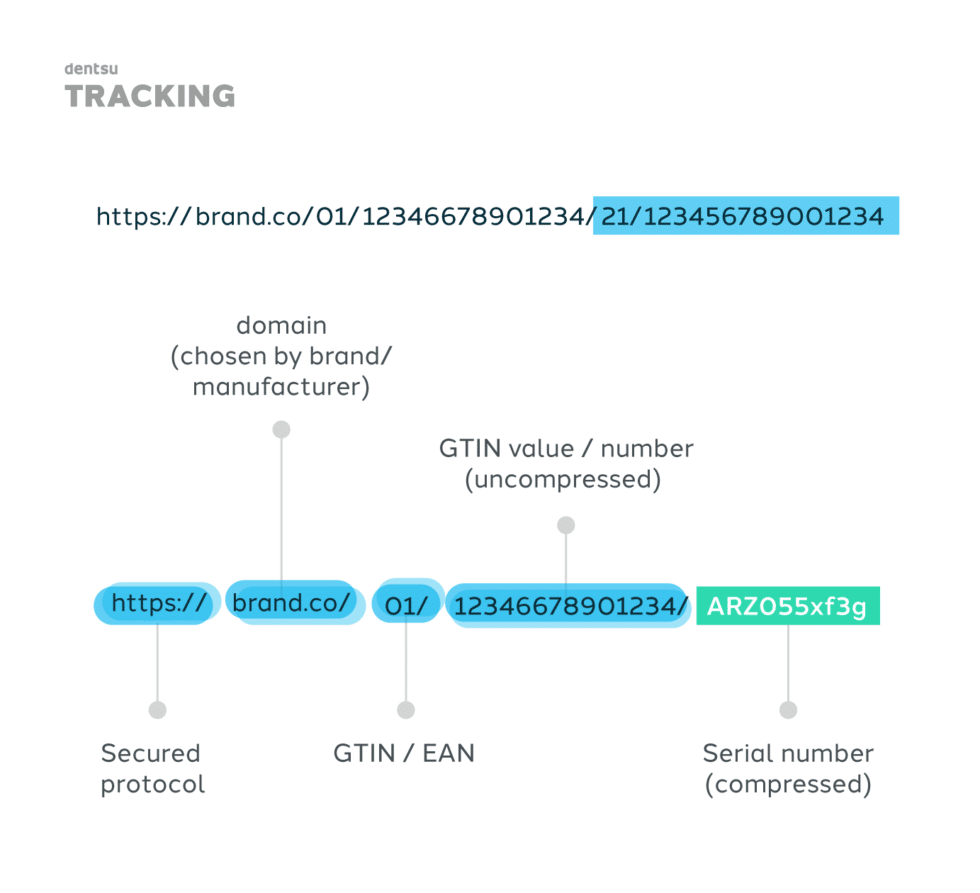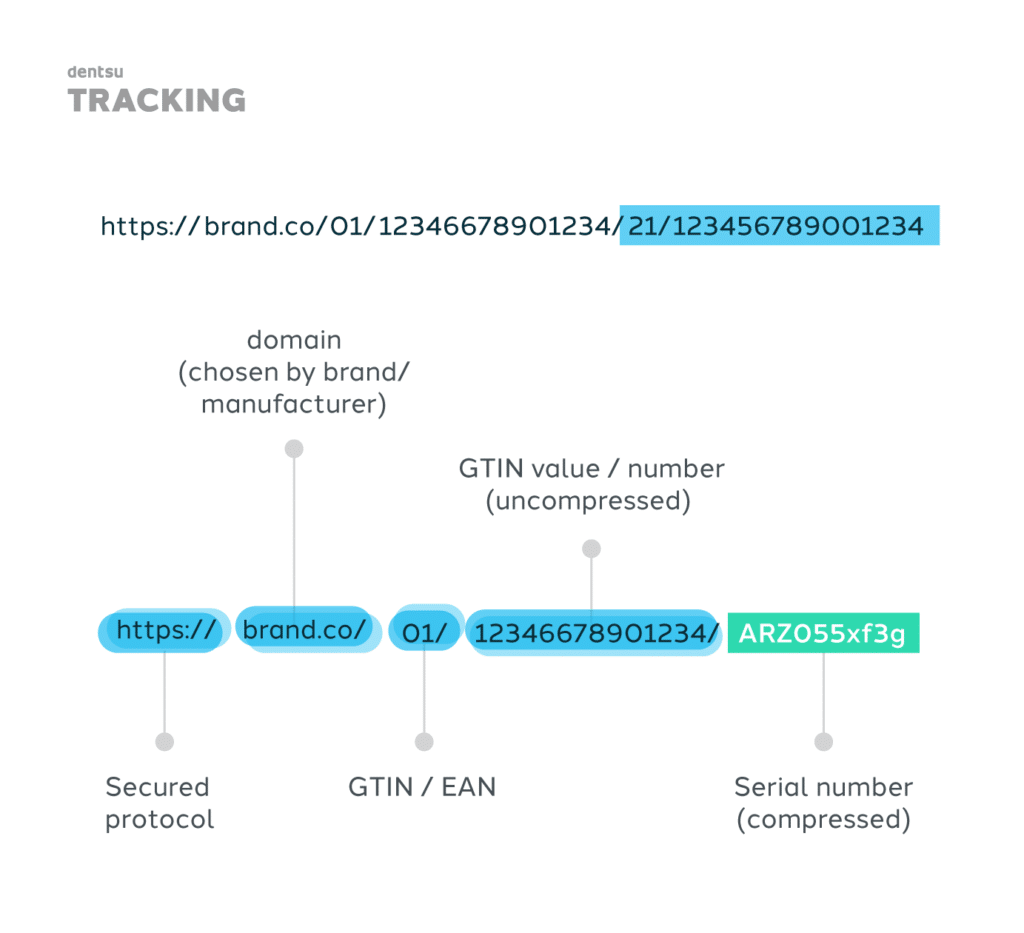 Mass market serialization
With the partially compressed Digital Link, Dentsu Tracking can propose highly scalable serialization solutions allowing manufacturers to use large serial numbers and combine this with web-enabled connectivity. This new technology is opening the doors for mass serialization at scale, and Dentsu Tracking has deployed mass market launches leveraging these new technologies.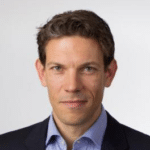 About the author
Karim Ben Dakhlia is the Government & Data Analytics Program Director at Dentsu Tracking leading the deployment and operation of the largest European traceability system. Contact him to learn more about the Dentsu Tracking solutions or reach out to the team for general inquires at info@dentsutracking.com