Dentsu Tracking helps governments with a full traceability solution
Dentsu Tracking helps governments reduce the availability of illicit goods by providing a full traceability solution that also uses GS1 standards to facilitate interoperability
In 2019 the European Commission launched an EU-wide traceability system for tobacco products (EU TPD) aimed at protecting public health through full supply chain visibility. Dentsu Tracking translated the Implementing Regulation into core technical specifications (including a data dictionary and list of specifications), and included GS1 standards as part of its interfacing options (EPCIS interface) to ensure smooth integration across industries and successful adaption for any future regulatory requirements.
"Illicit trade is a global cross border phenomenon: Fighting back will require international collaboration between many actors."
… "Using GS1 and EPCIS makes the Dentsu Tracking solution cross-industry ready. It means governments can integrate the full traceability challenge with one solution", said Karim Ben Dakhlia, EU Secondary Repository Program Director, Dentsu Tracking.
GS1 standards and smooth integration considerations
The Dentsu Tracking system is designed to ensure optimal integration across all stakeholders. The choice to also leverage GS1 standards helps ensure a solution that is fully interoperable because most of the different manufacturers have already adopted these standards. Many manufacturers and distributors are already using a GS1 aggregation level unique identifier such as GTINs (Global Trade Item Numbers) and SSCCs (Serial Shipping Container Codes).
Using a global language helps data transmission and sharing
There are also benefits of this approach for data transmission and sharing. For example, the platform includes an EPCIS interface (Electronic Product Code Information Services). Using the open standards GS1 EPCIS and GS1 EDI help stakeholders integrate with the traceability system. It can be considered a common language.
Full traceability, used by 27 Governments
The Dentsu Tracking solution controls the entire supply chain from manufacturing to distribution to retail outlet. This provides governments and law enforcement authorities a near real-time traceability view and automation controls, including data validation at every step. This is an innovative tool for governments to help them control the supply chain of sensitive products based on data-driven enforcement.
The current solution in place for the EU TPD is by far the world's largest platform in terms of events and total products tracked (over 150 billion events, and 30 billion products), involving thousands of Economic Actors. The solution is being used across 27 Member States in Europe. The technical design ensures its interoperability for any future regulatory challenges and across geographies and sectors.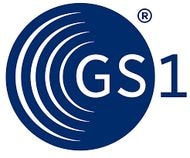 GS1 is a neutral, not-for-profit, global organisation that develops and maintains the most widely used supply chain standards system in the world. GS1 standards improve the efficiency, safety, and visibility of supply chains across multiple sectors through the adoption and implementation of global standards.
www.gs1.org
www.gs1.org/standards/fighting-illicit-trade
Dentsu Tracking
is a global leader in digital supply chain control solutions, allowing governments to get maximum visibility and control over highly regulated product markets. The solutions implemented by Dentsu Tracking are a proven international reference in fighting illicit trade and optimising tax collection. Dentsu Tracking is headquartered in Geneva, Switzerland, and a company of Dentsu International, which is a global leader in the digital economy with $9 billion turnover and registered on the Tokyo Stock Exchange.
www.dentsutracking.com
For further information please contact:
Media / Press Contact
Dentsu Tracking, Geneva.